Identify and mitigate risks
Simply upload your contract and have it reviewed and returned in minutes with jargon-free mark-up.
Detailed automated analysis, utilising machine learning techniques and a proprietary legal knowledge base.

Areas of concern identified and grouped by severity

Recommendations provided on how to improve your contract

Risk score provided with every contract review - Quickly understand your risk and if you should proceed.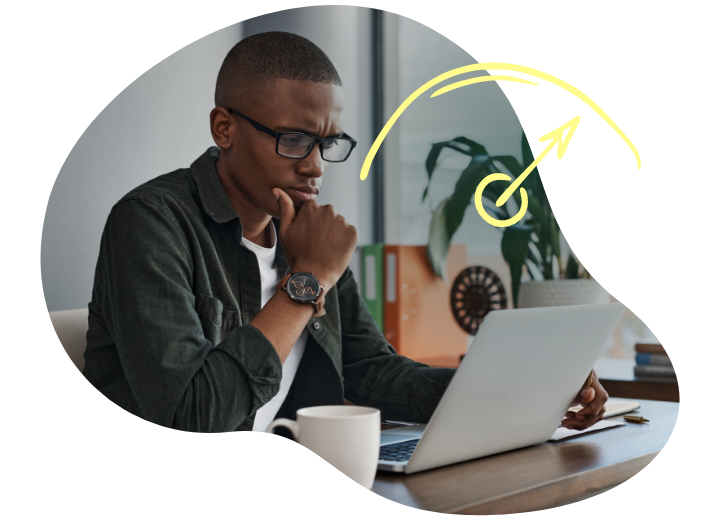 Save time and money
Cloud Contracts 365 puts you in control of your contract review process.
Contracts take minutes rather than days to review, saving you £££'s in the process versus a traditional law firm.
Our AI tool is available 24/7/365, whenever you need it

Speed up sales - Turn around contracts in record time

Negotiate contracts effectively

Make informed decisions with confidence

Never worry about large legal bills for contract review and advice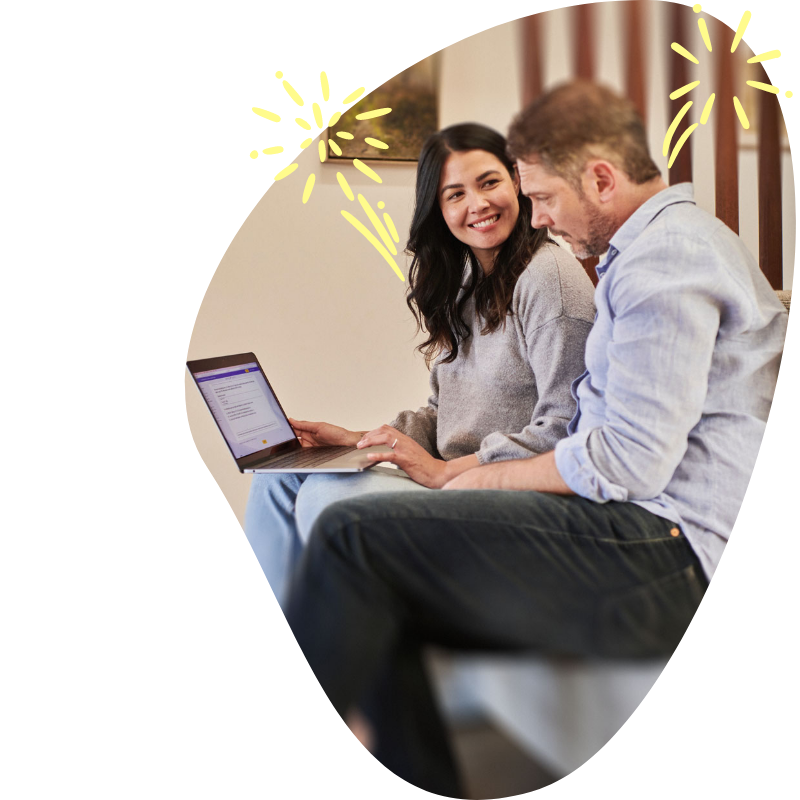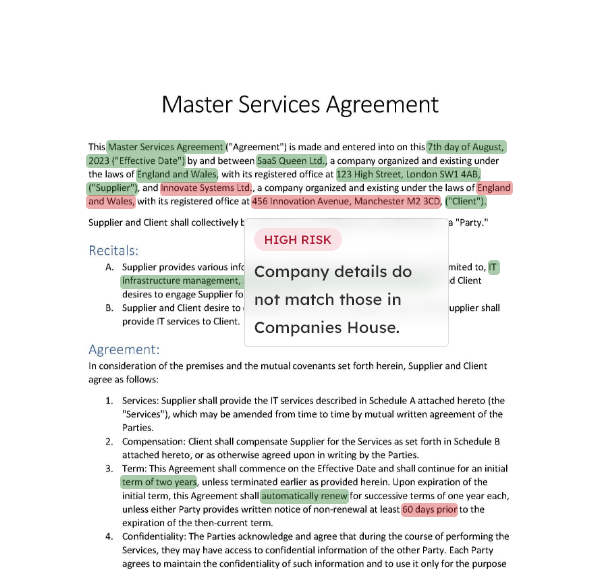 Meticulous attention to detail
Cloud Contracts 365 spares you the tedious and lengthy task of reviewing contracts by checking against items automatically:
Do the company details match Companies House?

Payment terms, are they too long?

Acceptance period, is it agreeable?

SLAs, are they reasonable?

Liability caps, are they sensible?

Microsoft rebate clauses, are they included?

100+ more checks…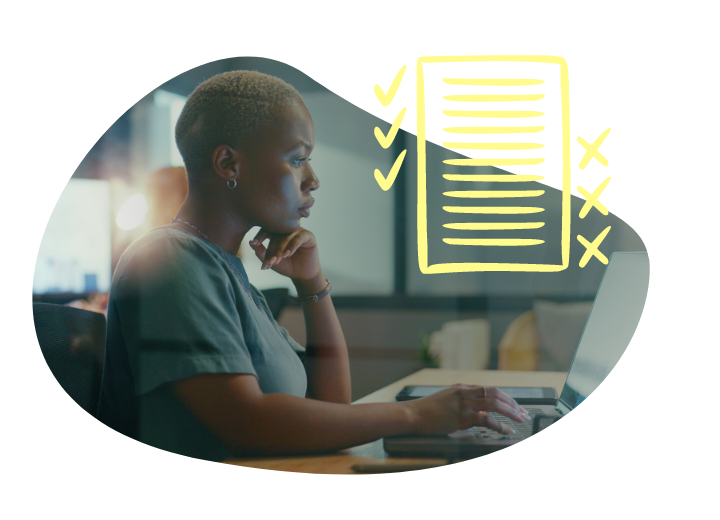 Specialised Legal Intelligence
Our automated contract review tool is designed specifically for Microsoft Partners, setting it apart from generic AI solutions. Here's why it excels:
Expert collaboration

Developed by expert lawyers and data scientists.

Bespoke

We combine the power of machine learning analysis and a proprietary expert legal knowledge base.

Cutting edge machine learning

Utilises the latest algorithms for classification, named entity recognition (NER) and intent analysis.

Microsoft Partner-centric

Tailored to understand the unique needs of Microsoft Partners.

Actionable insights

Provides industry-specific recommendations for better decision-making.